GoDesi Milk is proud to announce a new store in Tirupathi to cater our services to people in this Devotional Temple city.
FOR ANY ENQUIRIES PLEASE CONTACT :
Store Manager: Madhu
Call : 7416702220/ 74167 05550
Enquiries : +919384674667
Email ID : [email protected]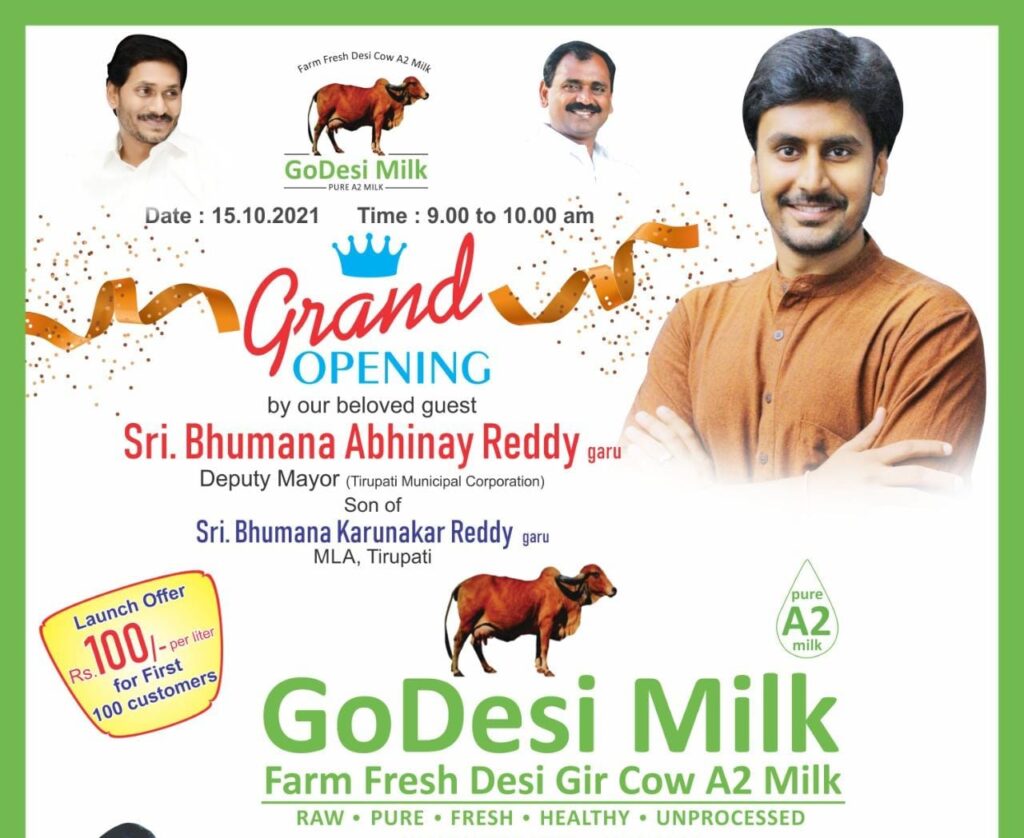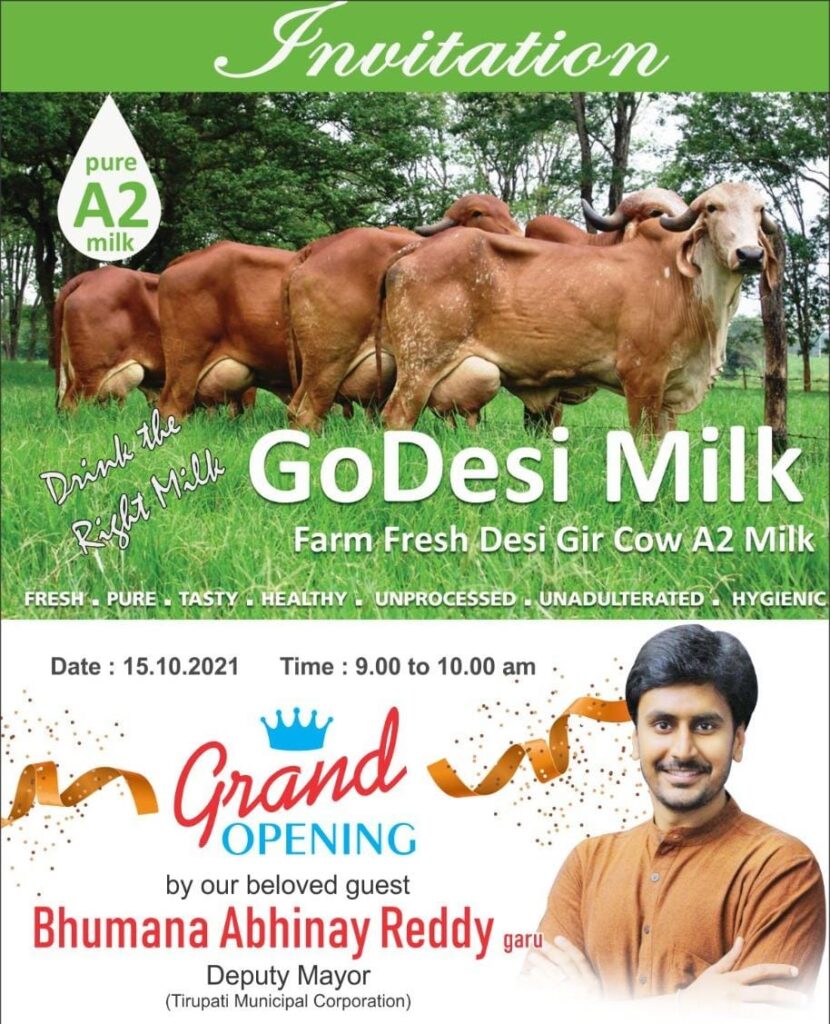 Visit our store
D. No. 6-80, Vasavi Nagar near M . R. Palli circle. Leading towards Vaikuntapuram Arch

Tirupathi.