Life was a dream for Amit Vaidya, who soared high financially and professionally till he was diagnosed with cancer when he was 27
Amit Vaidya lived the American dream. A Gujarati, born and brought up in the US, with a Ph.D. in economics, he worked in the entertainment industry's business department. "It was an active but not a healthy lifestyle as I was an overachiever," says Amit. His dreams "were shattered" when a few months after his father's death he was diagnosed with first stage gastric cancer. "The fall was great as I had risen to great heights when I was 27."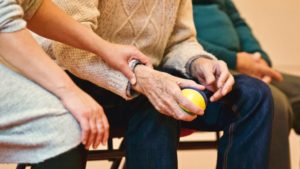 Opting not to do surgery, he went in for "aggressive chemo radiation" in New York. Two years later he went into remission. Within two months of his recovery, his mother was diagnosed with grade three brain tumour. "Nothing worked and I lost her too. Away in a foreign land, being the only child, I felt lonely and a scan showed my cancer had returned after 18 months. This time it showed up in my liver. Nine months later, in 2011, reports showed I was not responding to treatment and the cancer had spread to my lungs too," he says emotionally.
Doctors told Amit that his life too was just a matter of time. "Not wanting to burden my friends, I started planning my funeral. Facing death was not frightening as I had seen death in its face. Seeing the grace with which my mother let go of her life, gave me the courage to accept death. In a cinematic way, I was excited that I would be reunited with my parents. I got on a self destructive path as I had nothing to live for," says Amit.
He started "micromanaging his last moments and his funeral. "I also wanted to come to India once. Being a Bollywood junkie I wanted that cinematic touch of meeting my extended family here before my death."
Soon he planned a trip to India. "Part of me thought I would die even before my feet touched the ground. There was some irony in the fact that my parents born here made US their home and died there. And, I, who lived there, would come to India and die here. It was like a full circle."
"When I lived in Delhi with a friend I was told about alternative therapies. Their love and care for me made me greedy again for life. An aunt also told me about an Ayurvedic hospital in Gujarat that claims to cure cancer in 11 days for just a rupee! Having nothing to lose I wanted to give it a shot."
So off he went and explains that the treatment was disciplined with yoga, meditation and he was made to drink a mix of "desi cow milk, curd, ghee and gobar, go-mutra. I was to drink it on an empty stomach. For years everything tasted like saw dust because of the chemo. It was easy to drink something that smelled and tasted as it should. Others there were traumatized by this. I kept faith and did it diligently. I saw no change but felt no worse either."
Scans showed that the cancer "had not spread". Amit then went back to the hospital and lived there for another 40 days. Reports showed the cancer had decreased. "Wanting to continue the therapy," Amit stayed with a farmer, who opened his house to Amit. "He offered me a tiny shack on his farm, a cot, a goshala with desi cows, a well and a toilet.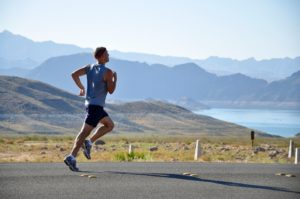 I continued the therapy and after months was able to walk. Over time, walks became jogs, jogs became runs and I started finding joy in my mind. The villagers had time for me, which was the best gift I got, especially when I needed time to heal."
After 18 months Amit claims he is cancer free and decided "on planning to live his life instead of planning a funeral. I now talk to people about my journey and that healing is possible. I make time to spend with cancer patients. It is all free. I have started an NGO called Healing Vaidya."
He does not plan on going back to the US as "this country has given me much. I have learnt that people here don't value what it can offer."
Even though this story looks cinematic, it an undeniable truth that Indian cow milk had, has and always will keep benefiting human race. Regardless of the deserved love and care that we hardly show towards cows, they will remain our compassionate mothers forever. We at GoDesi try to serve this organic medicine of cow milk at its purest and rawest form in a hope to make our society as healthy as possible. Get befitted from this pure milk being served, by contacting us.
Faith in holy cow's power, love and compassion with consumption of her products, and embracing healthy lifestyle (like old Indian days) can actually help fight diseases like cancer.
Sources: