Recently, GODESI MILK was part of the "Indian Traditional Healthcare, Organic & Millets Expo – Workshops & Exhibition 2018" at Hitex, Hyderabad. The exhibition lasted for 3 days 24th, 25th and 26th of August 2018. Nearly 100+ stalls showcasing variety of organic food products, natural means and ways to live healthier life, farm fresh millet and food items were part of the workshop.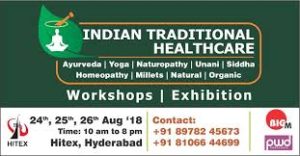 The 3 days workshop helped the urban visitors to connect to their Indian roots, revisit our culture and traditions, know the value of organic products, their consumption and use, and how can one live a disease free happy and healthy life with these products in today's fast paced world that too without harming mother earth.
GO DESI MILK got the opportunity to be part of this exhibition and showcase its cow sourced, natural A2 milk products and services to the visitors.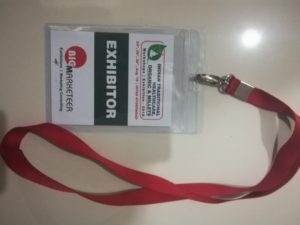 The response we received at the GODEI MILK stall was overwhelming and motivating. Thousands of visitors came to the stall and gave us chance to explain: the value of A2 milk, process we follow to make desi cow milk ghee, difference between A1 and A2 milk, and why doctors recommend A2 for infants, why it is always better to opt for desi cow milk and many other such queries. Also, many of the visitors tasted and appreciated our products, its flavor and quality. Here are a few glimpse of the interested enthusiasts having look at Godesi A2 Milk and products: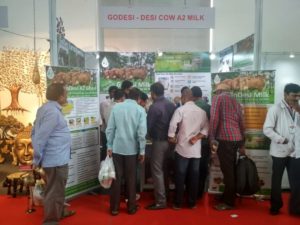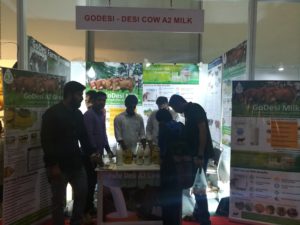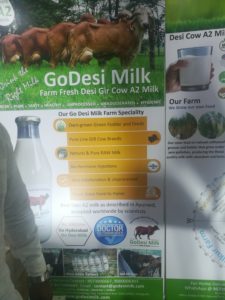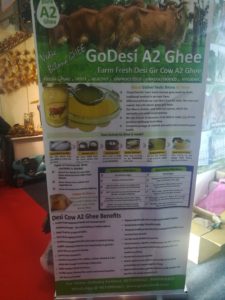 We at GODESI MILK thank each and every visitor for giving us chance to showcase pure, natural, farm fresh, cow A2 milk and products at our stall. Our special gratitude towards those several visitors who liked our milk and byproducts so much that now they are our regular customers.
It is never late to try and start consuming a healthy drink that is Desi Cow A2 milk. If you want to give it a try, contact us at 9573900667 / 7207887740, or whatsapp at 9573900667. You can also drop us email at contact@godesimilk.com or send details at https://godesimilk.com/contact/
BE DESI GO DESI! DRINK HEALTHY STAY HEALTHY!