Cuddling a cow and say goodbye to many of your problems.
Sounds strange, but it is the latest wellness trend to have hit the West. Essentially, you take a tour of a farm before resting against one of the cow for a long duration.
The practice of cow cuddling not only promotes positivity, but is also said to reduce stress.
"When we see a quite person in India, it is said that his or her nature is like a cow-mother."
When one lies on the lap of his or her mother, he or she forgets all their problems. Similarly, when one hugs cow mother, then also one forgets his worries.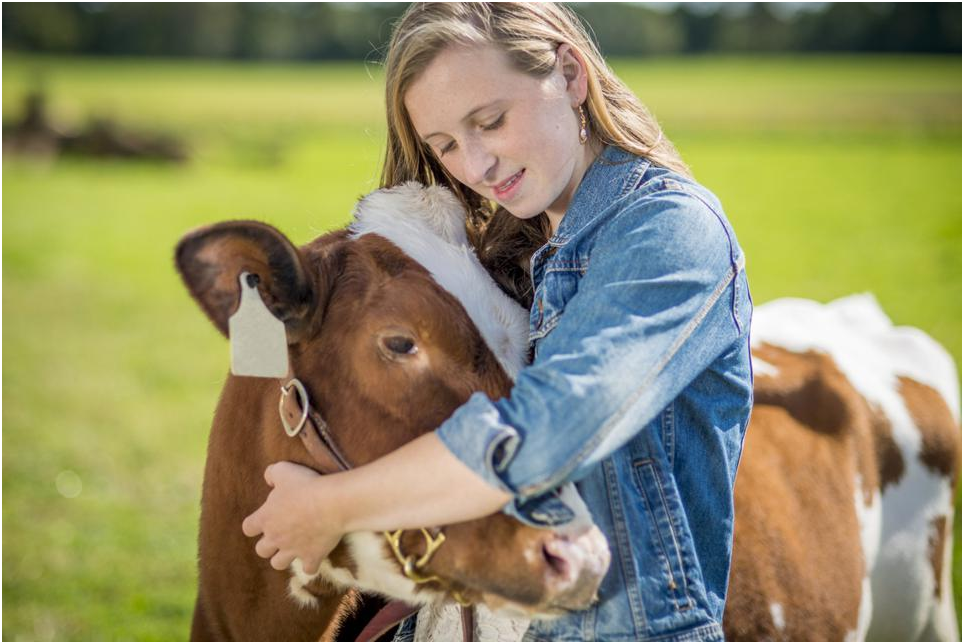 "Heart-rate of the mother-cow is very low, therefore, one gets peacefulness in her vicinity," it says, it says, adding that the method is called 'Cow-Munication, or 'Communication with cow mother'.
Cow cuddling can ensure a healthy mind and boost self-confidence.
"Cow cuddling not only cures respiratory diseases, blood pressure, spinal pain, heart problem, depression but also sadness, anxiety and all kind of tension."
Accordingly to the NGO, cow cuddling is a very prevalent practice in several countries including the United State, Netherland, Switzerland and the United Kingdom.
In America, people are spending around Rs. 22,000 for 90 minutes of cow cuddling therapy.
We care for the individuals of our society and we are trying that every person should be stress free and live their happy life.
Therefore, we have opened our own Gaushala, we do care for the cows, we maintain their health properly, we maintain hygiene.
If you are interested in cow cuddling therapy to relax your mind and boost self-confidence;
Do contact us: Call/ What's app us at
9573900667 or 9000008303.
Farm Location: Chilkur, Hyderabad Telangana, India.