Desi Cow Vedic Bilona A2 Ghee by Go Desi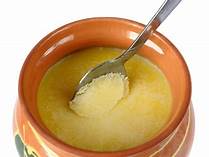 Shuddh Desi Cow Ghee: How we make DESI COW GHEE?
Finest Desi Gir Cow's hand churned ghee made by vedic traditional method in own farm.
Milk sourced from our own farm, from Gir cows. The cows are reared, fed with natural grass and feeds.
OurGhee is Golden in color with rich Aroma, which has Ayurvedic and medicinal properties.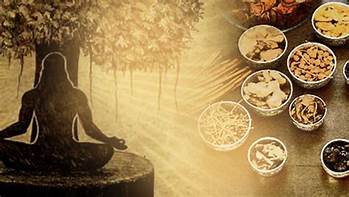 We use around 33 liters plus of A2 milk to make 1KG of this precious traditional Vedic Ghee.
Complete package of vitamins and acids that promotes good health.
Desi Cow A2 Ghee Benefits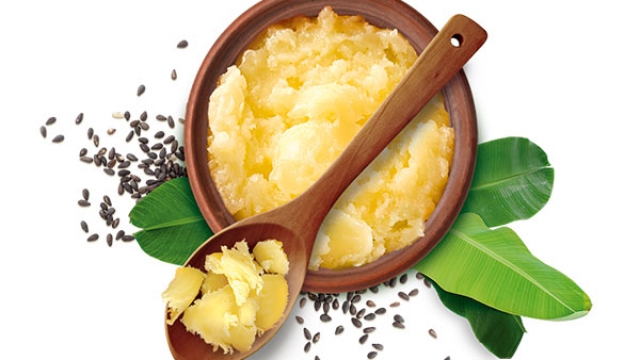 Lowers bad cholesterol levels and increases good cholesterol levels – thus maintaining a healthy balance.
Super food for pregnant ladies.
Slow down ageing process.
Contains conjugated linoleic acid which is helpful in losing weight, especially belly fat most importantly it is good for those who are prone to obesity.
Lowers bad cholesterol.
Consists of proteins,iron, sodium, calcium, vitamin A, D & E along with omega 3 an omega 6 fatty acids.
Helps excellent bad circulation.
Purifies blood,Diseases like asthma and severe headaches can also be prevented.
Rejuvenates the skin from inside and increases its glow.
Boosts body energy,Detoxifies body.
Possesses healing properties that treats gastric problems and recovers from wounds.
Has Ayurvedic medicinal properties.
Cures Headache,Migraine, Sleeplessness, Hair-fall, Untimely graying of hair, Treating broken bones, Prevents and treats medical conditions.
Possess anti cancer properties.
Used in agnihotra fire which in turn purifies air in nearby surroundings and remove negative Energy.
Reduces inflammation,good for digestion, builds strong bones and rih in fat soluble vitamins A,D,E.
How Go Desi A2 Ghee is made?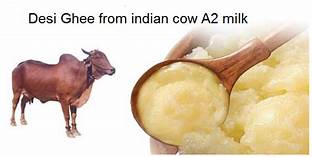 Fresh Desi Cow Milk – We boil whole desi cow MILK to make this A2 Ghee.
Making Curd – We make CURD from the fresh whole milk from our farm.
Churning curd – After curd is made we churned this curd to get MAKHAN.
ButterCollection – After long churning weget MAKKHAN from curd.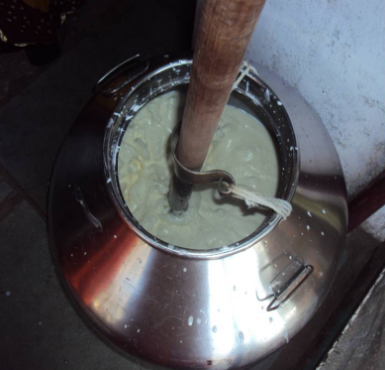 Boiling Makkhan – W boil this makkhan toget authentic Vedic Ghee.
Vedic Desi A2 Ghee – After boiling we get Godesi Vedic Biona Desi cow A2 ghee.
So to order this precious, homemade, completely natural and filled with nutrients ghee, you can call or whats app us at +91-9573900667 / 7207887740. You can also write to us at contact@godesimilk.com