The environmental impact of plastic is high on the agenda at the moment. As people try and cut down their plastic waste, they are turning to more traditional packaging methods such as glass. So, how much better are glass milk bottles for the environment compared to plastic bottles?
Milk in Glass or Plastic?
The issue of plastic took a long time for people to start taking notice, but thanks to a gripping episode of Blue Planet II. Kicking the plastic habit and give glass a go is a no-brainer. Surely the environmental impact of plastic bottles alone would be reason enough to switch. Who hasn't seen images of plastic filled seas? But, as with most things environmental, things aren't so clear-cut. Plastic leeches, leaves harmful chemicals to the product that it holds and is hazardous to environment and our ocean animal friends then why to stick to them?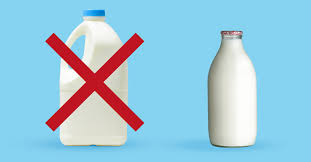 Glass went out of fashion as it was heavy, susceptible to breakage, increased transportation cost and took more energy to manufacture. But, buying milk in glass bottles might seem to boost your environmental credibility. Time and time again consumers indicate that products taste better from glass bottles, glass tends to keep liquids cooler, cleaner and intact as compared to plastic which on heating or cooling changes product taste and value.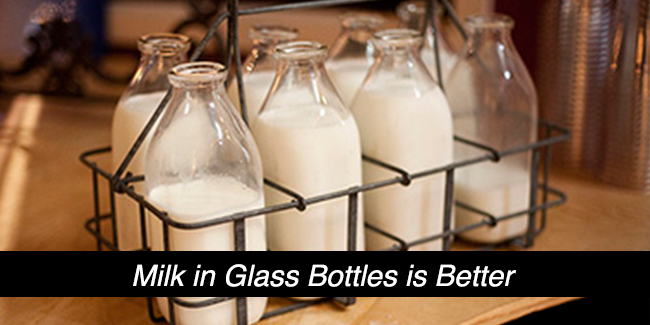 Glass does not lose quality during the recycling process. A glass bottle can be recycled into – hey presto – another glass bottle! The same cannot be said for plastic. A plastic bottle, made of polyethylene terephthalate, would need virgin materials to be added to it in order for it to be recycled back into a plastic bottle. It can be recycled but usually into fibres. Good, but not excellent. As Glass is:
Eco friendly
Keep product value intact
Healthy
Almost zero hazards
Recyclable
The whole world is embracing glass so is GoDesi. Plastic bottles are dead! Long live glass!
GoDesi has always been first in making extra efforts towards following practices that are health benefiting and environmental friendly. With the horrendous scenes of plastic in our oceans, demand for a return to glass bottles is growing but will it ever replace plastic as before? We're all haunted by those images of plastic bottles and waste devastating our oceans.
So, join hands with us! For your health, our future generation's safety, care and to save our dear planet earth, ocean and animal friends go for milk in glass bottles and say no to plastic. A small step now will contribute towards greener future.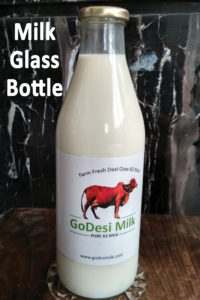 Plastic free planet – A greener and safer planet
Resource & Credit: https://besapien.com/blog/glass-milk-bottles-better-than-plastic/